// 05 - PROJECT FEEDBACK
THE GOOD AND THE IMPROVEMENTS
Whenever I complete a project, I always perform a usability test with a few people and gather their feedback. Even for personal concepts so that I can see where users do well and where they tend to struggle. People will often times help me find a better solution immediately. Feedback and criticism has always helped me improve not only in design, but in all aspects of life.
"Matthew is a great UX designer! We gave him a large project with little time, but he stepped up and delivered amazing designs that our company is so excited about."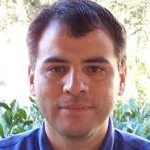 Michael Flores
Learning Technology Manager
The Good
H-E-B Instructors in Austin, Texas were stoked to finally have a grading system online. Previously everything was handled through paper.

Users felt that the "My Profiles" were a big improvement from the previous version.

Users preferred the lighter UI over the dark one.

Rating System was nice because previously there was no way to tell if an Instructor was competent or not. It was only via word of mouth.

Research and Competitive Analysis was greatly appreciated before starting this project.

Users really liked having their badges displayed on their profile. Much easier to access than on the old design.
Improvements Needed
The iDevelop Logo needs to align more with H-E-B. The logo tends to make users feel entirely separated from the company.

For a partner registering "Enroll Now" should have a way to find a location directly.

Verbiage changes based on user feedback that were confusing to some.

Needs a state to handle Student Partners with an invalid ID.

iDevelop will need to keep up with the design language of heb.com and digital.heb.com in the future to make it feel connected. Currently it is using a modified version of Google Material Design.